The New Name For Pocket Money
manibux is a pocket money allowance management system linked with a prepaid card. It allows families to easily and securely provide and control their children's allowance while empowering children to take responsibility for their money.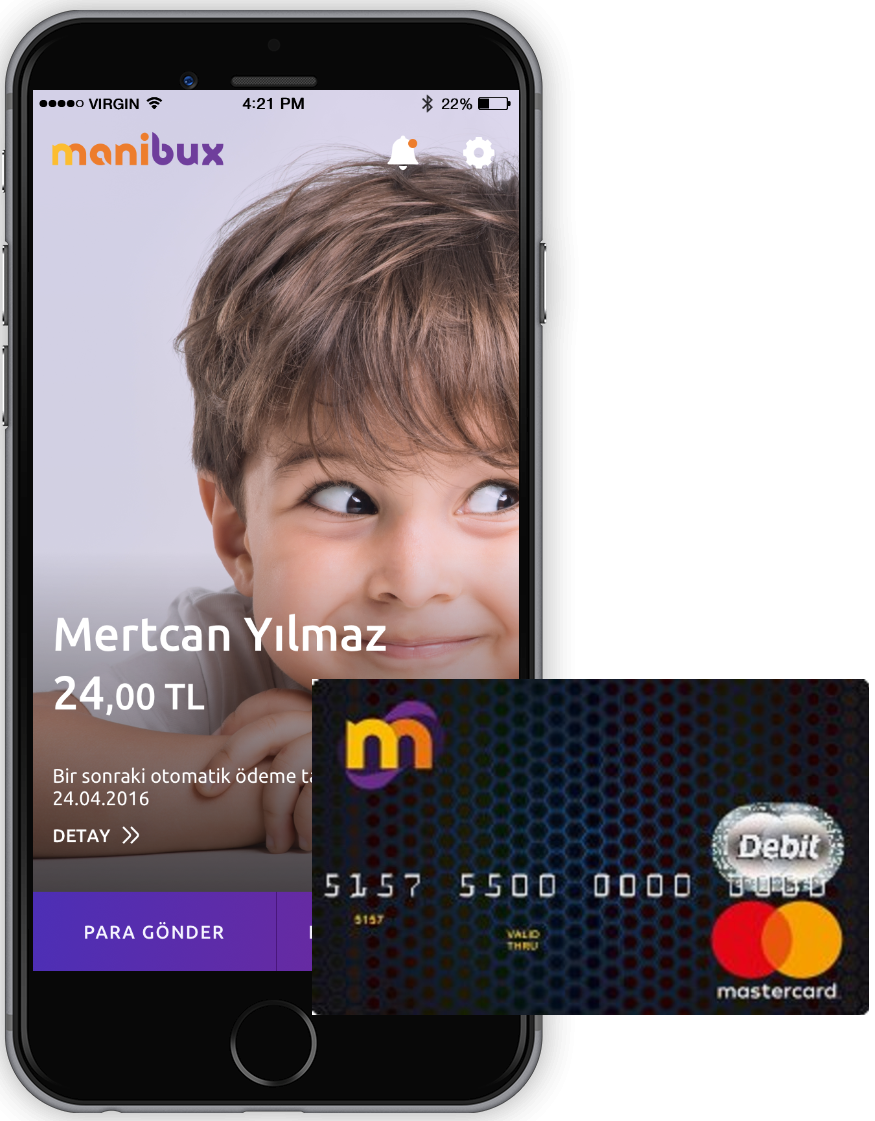 Your child's safe pocket money allowance app and payment card
Specially designed allowance card
for children
All your transactions in one application
You can use it safely anywhere
Your allowance is on your card at any time
You have full control of your money
Special discounts and campaigns for you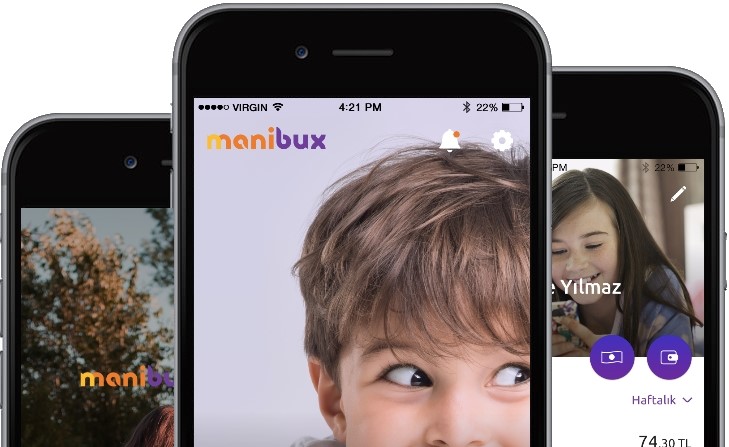 For Parents
It's all so easy!
manibux is an easy-to-use application.
You send allowances easily, quickly and safely.
You keep track of your child's spending instantly.
Your child gains control of the ability and responsibility to manage his or her own money.
manibux Everywhere
If you want a manibux card, order online, send it to your address, or buy it at select retail locations.
manibux, the new name for Pocket Money
Instant Allowance Delivery
You can send an allowance to your child's manibux card 24/7 with your debit or credit card.
Periodic Allowance Submission
By defining a periodic allowance, you can send an allowance, either weekly or monthly.
Advantageous
You can benefit from discounted and advantageous shopping deals with special discounts for the manibux card.
Valid Everywhere
You can safely use your manibux card at all Visa member businesses where credit and debit cards are valid.
Traceable
With the manibux parentapp, you can instantly track your child's spending and limit their spending.
Easy Peasy
You can start using it instantly without having to fill out pages of documents, sign a lot of contracts, or go to a bank branch.
Download it now and start using it.
Easy to use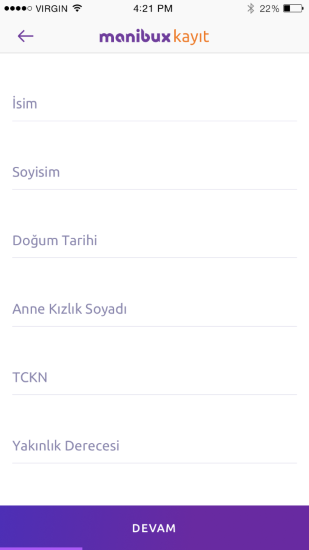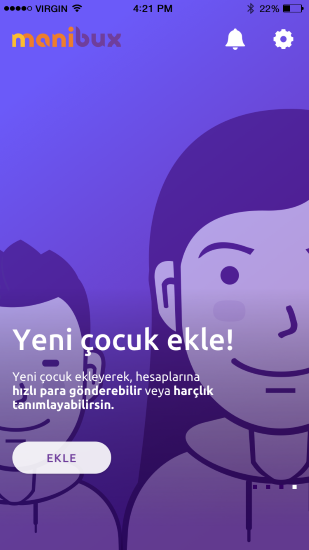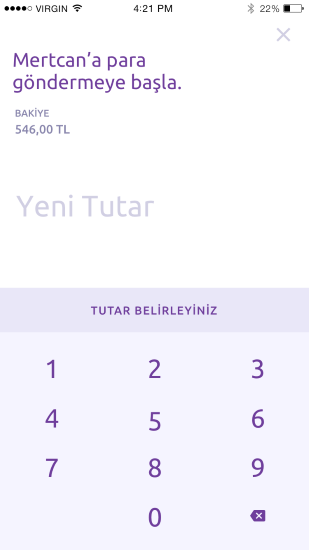 Start your membership
Download the manibux app from the Apple App Store or Google Play Android marketplace and define your Parent account by entering your user details. Identify your payment method by identifying your credit card from any bank to send money to your child.
Identify your child
Easily identify your child through the manibux app by entering the details of the manibux card you purchased afterwards. When identifying your child, you can take a photo with your mobile phone or choose and personalize the app from previously taken photos.
Instantly load a balance
From your defined account, you can send money to your child's card via the app, either instantly or monthly or weekly, using the automated allowance send method. Ready to use as soon as you identify the card and load money
Welcome to the manibux family.
Download the manibux app now to start your manibux membership!
How would you like to get to know us better?
If you would like to learn more about manibux;
Follow us. 🙂
Thanks to manibux, I can send my 11-year-old son as much money as he needs during the day.
With manibux, parents can track how their children's relationships with money are shaped. Children first meet money in the family. They learn from their parents what money means, like spending and saving. Allowance for children is a rehearsal for the future, to be an adult. While managing the child allowance, he/she learns to dream, to decide, to choose and to wait. The child with allowance has the opportunity to experience "saving" when it comes to "spending". manibux helps children to safely manage their pocket money allowance.
With Manibux, I think that managing children's own allowances is very useful in developing self-confidence and developing identity. It is also very reassuring for a child psychologist and a parent to know that our children no longer have to carry cash with them and can safely shop online while parents can track how their children spend their money.
For me, the most important feature of manibux is the fact that the card my children carry with them allows me to know what they spend and where they spend it. It also allows me to track where they are. All this comforts me as a mother. Thank you manibux!